about
At West Coast Exotic Cars, we pride ourselves on giving each and every one of our vehicles the same level of care and expertise to offer our clients only the best of the best. If you choose to sell your car with us, we handle everything in the selling process from start to finish!
From Delivery/Pick Up, Service, Photography, Videography, Detailing, Advertising, Vehicle Storage, Negotiation, and financing - we go above and beyond to ensure that our inventory and customer experience is a cut above the rest. Check out this glimpse of our meticulous prep process and see why WCEC is the place to buy or sell your vehicle!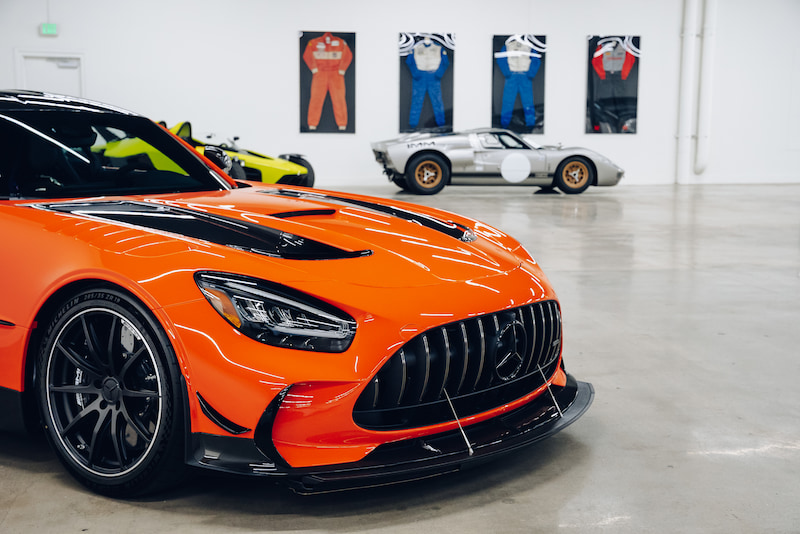 Sell
YOUR CAR
With west coast

Make the deal
Reach out to one of our professional car buyers.
WE HANDLE TRANSPORT
We can facilitate pick-up or transportation of your car
GET PAID QUICKLY
We can write you a check same day or pay off your loan to get you paid FAST!
Hunter, at West Coast Exotic Cars, facilitated a trade and purchase of a vehicle for myself from Colorado to California, and back to Colorado, extremely...

Purchased a McLaren 720S and could not be happier with the car and the whole West Coast team especially Aaron who handled everything. Flew in from Chicago to see it and the entire team there was very accommodating – even got a chance to meet Mr. Eric Curran (owner) and spent some time together. Everything was seamless with the paperwork, trade-in process, and transport. I can't praise Aaron and West Coast enough – THANK YOU for everything.

Aaron was the best. This was honestly the best car buying experience I've ever had I was in and out of the dealership within an hour and a half. Thank you...

Blake was a very friendly and helpful person and greeted us when we walked in the door. Fantastic place to go if you are into cars. Very clean place and every car was in great condition and looked amazing! 100% recommend.

I am writing this review because this WAS the best experience Ive ever had with any dealership to exist on this planet. I drove up with my brother to trade...

Easily the best car buying experience I've ever had. As an out of state buyer (I live in WA) the process was extremely easy. Aaron was fantastic to work with and promptly answered any and all questions I had. Was able to handle the entire transaction remotely and they offered easy and safe shipping direct to my home out of state. I elected to come pick the car up for an epic road trip home and West Coast made that happen with zero issues. Would not hesitate to buy from them again!

Aaron is a great guy to deal with . Personable and honest. Absolutely 'no pressure sales' ,,,,,incredible selection of beautiful cars there . Have recommended to all my friends. Bought my first ever Porsche , very very happy 😊

Aaron is a great guy to deal with . Personable and honest. Absolutely 'no pressure sales' ,,,,,incredible selection of beautiful cars there . Have...

Before the car was even on the showroom floor, I fell in love with pretty much my dream spec of a 2022 BMW M3. I walked in and Aaron met me with just as much enthusiasm as I had, showed me the car while still getting polished in the garage, and helped me through the whole buying process. I could not recommend Aaron enough. He, like all the other folks I've met at West Coast, was nothing shy of personable and professional. Overall great experience.

I had an incredible experience with West Coast Exotic Cars. Special shout out to Aaron. I'll definitely be a repeat customer for years to come.

Just purchased a monster equipped Ferrari SF90 at West Coast, Hunter and Eric could not have been more congenial and helpful as they purchased my Ferrari Pista in the transaction. Great people, great facility and smooth AAA experience.

I can not say enough about the integrity of this dealership. My R8 arrived dirty due to the transportation company and no fault of theirs BUT they offered to pick up the bill for a full detail inside and out (the car was literally shipped 3k miles across the country). When I ran into a few issues within the first couple weeks of ownership, once again without hesitation, they told me to have it fixed and paid 100% of the cost. West Coast Exotics prides themselves in selling the cleanest and most dependable exotics and have 2 fulltime mechanics that go through the cars top to bottom. Occasionally things can be missed, we're all human, or can happen after the fact. The key factor is West Coast stood by their product to make sure I was fully satisfied. I'm certain some of the other exotic car dealers would have have said "tough luck, you bought it as is"! This was my very first exotic purchase and I was hesitant to do so but given this experience with West Coast and the integrity of their dealership, I would not hesitate buying another one from them. Thank you West Coast Exotics, we're loving our R8!!!